For Clients
Last Version: 18/08/2021
Before placing an offer, I would encourage you to read the next page (SPECIALLY if you are looking for people on Twitter). If you want to place a commission with a specific artist, skip the first part "If you place an offer on Twitter".
I have experience on this social media and I have done the experiment on that platform recently, so this is based on my own understanding.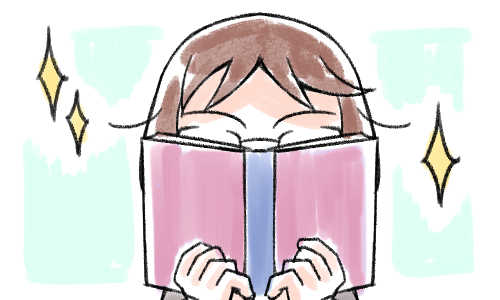 If you place an offer on Twitter:
Disable the comments on the thread with the offer (or at least for mutuals only) and put a link to a form (like Google Form). You can also put an email.

Disable the DMs to only receive messages from mutuals (if not, you will receive dozens of messages, believe me).

Create or use another user to place the offer (SPECIALLY if you are going to able to DMs for receiving DMs from EVERYONE).

Tell concisely about what you expect for your commission. That will give the idea to the candidates which samples should show on the thread. If you have some images, even better (you can expand this after choosing an artist(s).

Use tags in order to make your post more visible (e.g.: #LookingToCommission).

Indicate in the thread the way to paying for the commission (mainly the commissions use PayPal).

Delete the offer after finding an artist.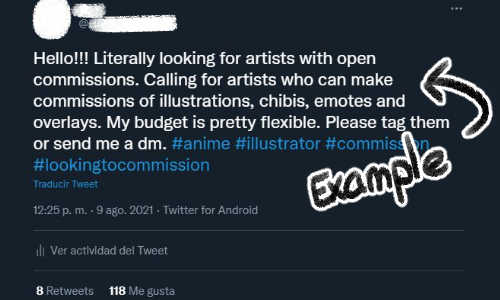 How to place a commission:
Collect and drop all the references you need for the commission. Try to have visual references of your desired commission and, in the case of characters, a full body reference with some shots. Bonus points if you have it in different points of view and detail view (specially if it has lots of details). This is recommended for different types of commissions like props, landscapes…

Decide how much you want to spend on a commission prior to the chat with the artist. Remember that an illustration is not a NEED, so don't ask for a discount.

Check their Terms of Service and/or Rules. If you skip this next step, it is understood that you are accepting the conditions specified by the artist. Take in care also that in the rules there is a DO's and DON'Ts list but you could also ask for a specific thing during the chat (this is below).

Chat with the artist selected (bonus points if you ask in which social media is more active) and be clear with your commission. Also, will leave some points that could consider asking during the chat with the artist:

Demand for an estimated time (ETA) for completion of the commission.

Ask when the artist will start on it (an estimated date).

Request examples of X art (in case you are looking for something more specific like Fantasy Art, Cyberpunk Art…).

Inquire if the artist is comfortable with X theme (most artists have a DO's and DON'Ts list) but probably you want to ask them personally or there is a theme that is not covered by that list).

Ask if the artist has a waitlist (Trello). Be sure if it is active.

Ask for a paid sketch if you want to test the artist's abilities (try to be very polite in this case).

Avoid asking for a discount on your commission. Specify that you are on a budget or at least ask for affordable options (less characters, sketch commission instead of a regular art, less detail…).

Be patient until the completion of the commission.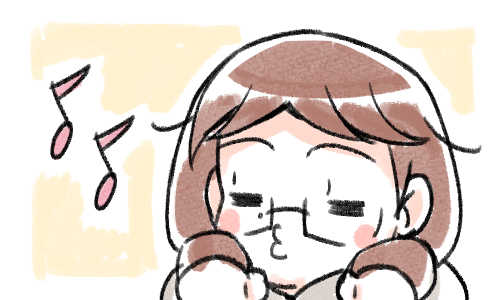 How to detect scammers:
They refrain from providing any examples of their work in the comments and insist on sending you samples via DM.

They won't have samples displayed in the media tab (or at least most of the time).

They provide stolen art via DM or show stolen art in the media tab (you can check if using SauceNAO or Google Reverse Search).

They exhibit illustrations and you can tell from them that their art style is not consistent to the point that those pieces could have been made by different artists (and in some cases those illustrations could have been traced).

They don't have Terms of Service and/or Rules.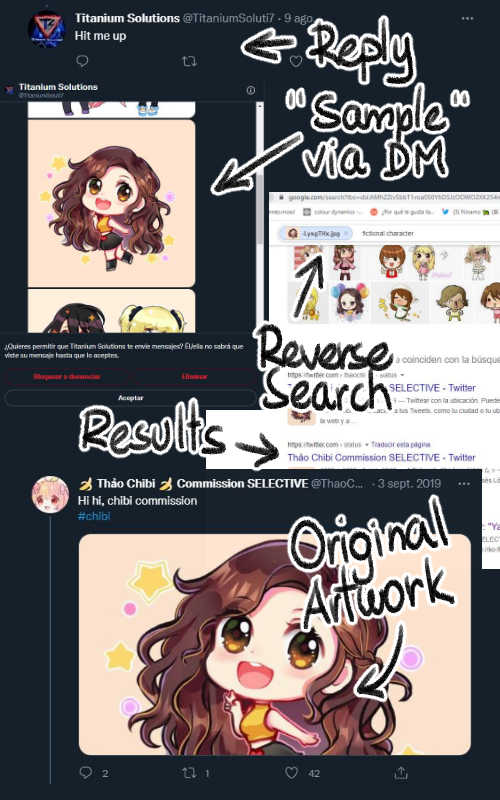 After the completion of a commission:
Tip the artist if you have the opportunity to do so and if you like what they do. This is very encouraging.

Write a recommendation for the artist. In some cases this could be used as a testimonial and it is very motivating.

Like, retweet and comment on future pieces of this artist (not the only one you have commissioned).

Consider future commissions with them. 

Talk to your friends about your experience with the artist.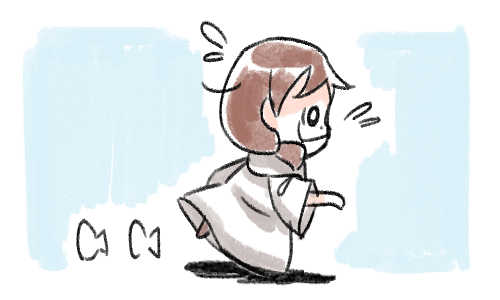 Links:
https://twitter.com/phi6/status/1283039194558988292
https://twitter.com/HoshiFuyu_Ch/status/1424577939211882501
https://twitter.com/Shikafy/status/1270942598321115147
https://twitter.com/Fafrotsky/status/1386492003504984067
https://twitter.com/VTuberCringe/status/1373544914026295296