Bachelor in Fine Arts, I have years of experience working professionally. I specialize mainly in anime/manga but I'm open to other styles.
I can adjust to your budget, explain via DMs!
What can you expect from commissioning me:
👉 Communication via DMs/Trello
👉 Flexible Style
👉 Professional Artwork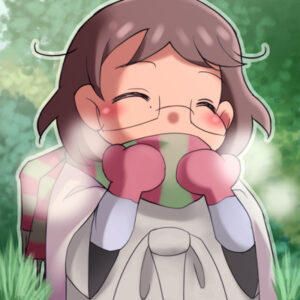 Excellent communication during the entire process, made extra sure I knew whenever they got back to me. Enjoyed talking to Misiwasy about my project and I'm excited to continue working with them! When we first got in contact, their portfolio didn't include exactly what I was looking for. They did some quick sketches to reassure me they could meet my project's needs. I was very satisfied with the quality of their work and how fast they worked as well! I highly recommend commissioning Misiwasy!

Very talented and willing to make sure you get exactly what you're looking for. Will definitely consult with again for future projects!

I would recommend Misiwasy for anyone looking to bring their vision to life. Their work is not only affordable, but they are great at listening and responding to your needs. They worked in a very timely manner and gave me consistent updates on the project, with it eventually becoming exactly what I envisioned. Misiwasy offered both amazing service and results!

Well, your art is amazing and very cute! You always get in touch with client for the project if its for the sketch or the painting! And you're fast!

Misiwasy was very professional throughout the whole commission process. She was very knowledgeable and asked plenty of questions to make sure she could bring my request to life. It feels so refreshing to work with an artist like Misiwasy, the work I received was done very quickly, with great quality and attention to detail. I would recommend Misiwasy to anyone looking to bring their ideas to life!

Misiwasy is a very talented artist! Communication was very clear and responded to what I (the client) wanted exactly. The artwork turned out beyond my expectations and I would highly recommend going for any type of commissions because of the versatile art style. On top of that, Misiwasy is kind and understanding of their clients, and puts a lot of thought and effort into their art.

Highly recommend artist for CHIBI! Every piece completed has made me want to come back for more and more! Very fast and great customer service! Always keeps you up to date!

You were very professional throughout the entire process and we loved the outcome!

So I made a public post about commissions for a new icon and I found Memewasy plugging their art in, I felt her art style looked cute and so I commissioned her, the service was very quick with daily updates on the commission and always responsive to feedback, I'd recommend Memewasy if you're looking for an artist with a cute anime art style, she also seems to work outside of icons and can do other things like illustrations and manga with not set price instead varying on the budget set so she may be a good fit depending on the budget of your commission/project.
Otherwise though it was a pleasure working with Memesway on the Yamato Christmas icon!

Misi took only a basic written concept with a handful of references and put together a definitive character sheet for one of my OCs that was colorful and adorable. They kept me updated every step of the way and remained communicative throughout. I've commissioned art for years and they are one of the few artists I'd trust to draw characters closest to my heart.

Misiwasy was a pleasure to work with. I appreciated their efforts to work with me to figure out what I was looking for. Their regular updates were great, both for making adjustments and just to know how the commission was coming along. Overall, a very pleasant working arrangement handled with professionalism.

I am absolutely thrilled with the commissioned character art! They portrayed my character amazingly and brought their personality to life on the canvas. The level of detail and artistic talent is truly impressive. Communication along the way was great too! I highly recommend for personalized character commissions!

Great communicator and great artist! Anticipated future questions I might have and answered them before I even asked!

The end product is nothing short of fantastic! Misiwasy communicated with me throughout the process of making the commission as well as when it was started so that i knew when i could expect it. Great experience overall!

Misiwasy is always a pleasure to work with! They're great with showing updates and progress, as well as pivoting to new ideas and working collaboratively. I am always happy to work with them 🙂

Hi, a few days ago a friend recommended me the artist Misiwasy and started to see her fanarts, I personally liked her style a lot since she specializes in magical girls. So I asked her for a commission of one of my oc, she was very attentive, eventually she sent me progress of the drawing, like the lineart and the coloring. She managed to finish the drawing well before the established date. I highly recommend her and for the price it is adequate because it is a professional job.

So! I asked for a commission and after discussing the possibilities, she went to work. It took a bit, which is fine because our lives are busy. Despite this, she kept me updated or asked for confirmation before going to the next step which I always appreciate. It was well worth the wait and I will definitely be back for another one…And another one!